General Information
Property covers 4,077 hectares (73 claims ) and is 100% held by Harfang (33F07); no NSR
Covers a portion of the Casa Berardi deformation corridor 5 km north of the Douay gold deposit
Located 40 km southwest of Matagami
Accessible by trucks along logging roads
Dominated by metamorphosed sedimentary rocks of the Taibi Group including greywackes, argilites and siltstones with volcaniclastites, Algoma-type iron formations, and micro-conglomerates
5 diamond drillholes (944 m) and 12 reverse circulation drillholes in overburden done in the 1980's
Thick overburden cover (up to 30-50 m) with limited outcrop exposures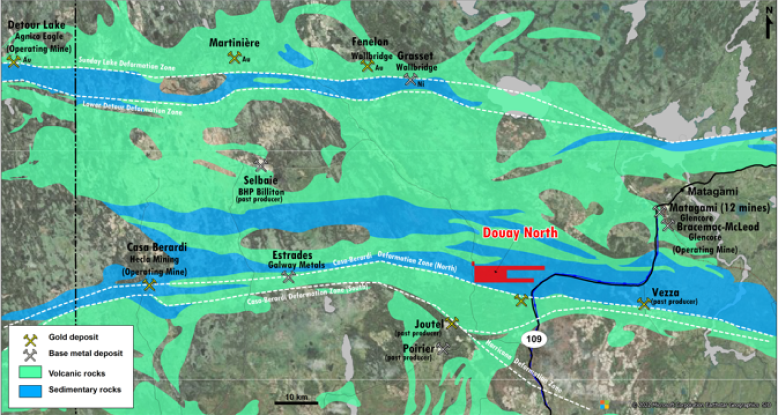 Figure 1. Location of the Douay North Project north of the Douay Gold Deposit along the Casa Berardi Deformation Corridor.
Highlights
Possible major regional structure interpreted from the angular relationships between magnetic features (junction between two lithological domains)
Same stratigraphic level as the Vezza Mine located 20 km to the east
Multiple shear zones were drilled showing sericitization and minor silicification
Career opportunities
Harfang is looking for two project geologists.