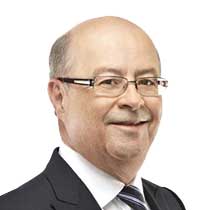 Jean-Pierre Janson
Director, Chair
Jean-Pierre Janson has been Managing Director, National Wealth Management, with Richardson GMP Limited since January 2005. He also acts as a director and Chairman of the Board of Midland Exploration Inc. since 2005. Over the past 25 years, Mr. Janson has acted as Managing Director of CIBC Wood Gundy Financial Services (Québec) Inc. (Eastern Canada) and held senior management positions with Merrill Lynch Canada Inc. and Midland Walwyn Inc. He also acts as director of Tri Origin Exploration Ltd. since May 2004 and as trustee of BTB Real Investment Trust since September 2007. In addition, he serves as a director of Corporation de développement Sidex, the limited partner of SIDEX Limited Partnership. He maintains a strong relationship with the resource industry and the financial community.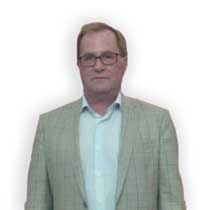 Ian Campbell
President and Chief Executive Officer, Director
Mr. Ian Campbell has over 35 years of junior mining experience. He was President, CEO and a Director of Temex Resources Corp. from 2005 until its plan of arrangement with Lake Shore Gold Corp. in 2015, followed by Manager of Projects, Canada for Tahoe Resources Inc. He was President, CEO and a Director of LaSalle Exploration Corp. from 2018 until its plan of arrangement with Harfang Exploration Inc. in April 2022. Mr. Campbell has been integral in identifying, acquiring and developing key exploration projects, joint venture and strategic relationship agreements with junior and senior exploration/mining companies and First Nations communities. Mr. Campbell holds a BSc Geology and is a member of Professional Geoscientists of Ontario (PGO).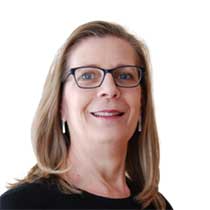 Karen Rees
Director
Karen Rees holds a B.Sc. Honours Geology degree from the University of Saskatchewan (1984). Ms. Rees is a member of Professional Geoscientists Ontario (PGO, 2002). She has over 30 years of experience in the mineral exploration industry in Canada, primarily in Ontario. Ms. Rees was Vice President, Exploration and Corporate Secretary of Temex Resources Corp. until late 2015 when Temex was acquired by Lake Shore Gold, when she assisted with transition of Temex assets to Lake Shore, and for subsequent acquisitions by Tahoe Resources in 2016, and Pan American Silver in 2019. With Temex, Ms. Rees was instrumental in the development of the precious metals portfolio and growth through establishment of best practices for corporate governance, communications and management. Ms. Rees continues to work in the industry as an independent consultant and is on the Board of Directors of Cleghorn Minerals (public) and Willeson Metals (private). As an enthusiastic volunteer in the industry, Ms. Rees is on the Board of Directors of the Prospectors and Developers Association of Canada (PDAC), is a member of the Executive Committee, member of the Governance and Nominating Committee, and member and Chair of the Human Resource Development Committee.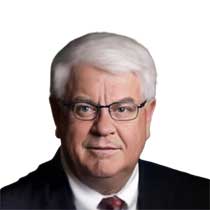 Daniel G. Innes
Director
Mr. Innes holds a Hon BSc and Masters degree in geology. After serving as resident geologist in the Sudbury Mining District he worked as a mineral deposits specialist geologist responsible for Cu-Ni-PGE's with the Ontario Geological Survey. Mr. Innes then focused his work within the mineral exploration industry, consulting for many junior exploration and major mining companies working in Canada, USA, Mexico, Central and South America, Australia and Asia. He was a founder, past chair, President & CEO of a number of junior exploration companies and most recently of Lake Shore Gold Corp. He co-founded and serves on the boards of Radon Environmental Management Corp. (private health sciences sector company) and is President and CEO of Pembrook Copper Corp. (private mineral sector company).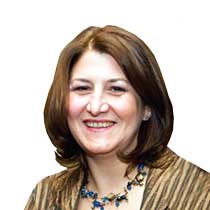 Sylvie Prud'homme
Director
Sylvie Prud'homme is a geologist. She holds a BSc in geology from the University of Montréal and is a member of the Ordre des géologues du Québec. From 1979 to 2005, she worked both in Québec and abroad, as a geologist in charge of exploration projects and mine development, and as a manager of oil and gas exploration projects. She has worked in various mining and exploration companies, consulting firms and for various companies and government agencies. From 2005 to 2015, she participated in the development of Osisko Mining Corporation and Osisko where she held the position of Director of Investor Relations. From June 2010 to June 2013, she acted as a director of Matamec Explorations Inc.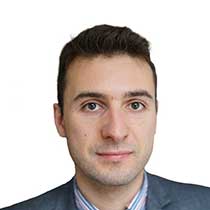 Vincent Dubé-Bourgeois
Director
Mr. Vincent Dubé-Bourgeois is a co-founder, Director and Chief Executive Officer at GoldSpot Discoveries Corp. Under his leadership, GoldSpot grew its revenues to over $10M in revenues annually and completed three acquisitions in 2021. Previously, Mr. Dubé-Bourgeois worked for the Ontario Geological Survey (OGS) and Noront Resources Ltd. He received his undergraduate degree (BSc, Geology) from the University of Ottawa and started a graduate degree from the Institut National de la Recherche Scientifique. Mr. Dubé-Bourgeois is a leader in the fields of data science and geoscience through his innovations in advancing data science and artificial intelligence the mineral exploration field.