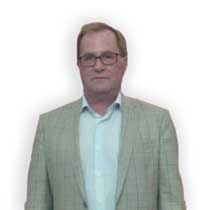 Ian Campbell
President and Chief Executive Officer, Director
Mr. Ian Campbell has over 35 years of junior mining experience. He was President, CEO and a Director of Temex Resources Corp. from 2005 until its plan of arrangement with Lake Shore Gold Corp. in 2015, followed by Manager of Projects, Canada for Tahoe Resources Inc. He was President, CEO and a Director of LaSalle Exploration Corp. from 2018 until its plan of arrangement with Harfang Exploration Inc. in April 2022. Mr. Campbell has been integral in identifying, acquiring and developing key exploration projects, joint venture and strategic relationship agreements with junior and senior exploration/mining companies and First Nations communities. Mr. Campbell holds a BSc Geology and is a member of Professional Geoscientists of Ontario (PGO).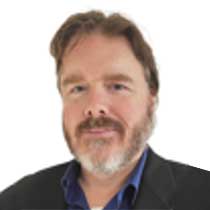 François Huot
Vice President Exploration
François Huot holds a PhD in Marine Geosciences from Université de Bretagne occidentale in France (2001), and MSc (1997) and BSc (1994) degrees in Geology from Université Laval. He is member of l'Ordre des géologues du Québec since 2003. Mr. Huot has accumulated more than 20 years of experience in mining exploration in Québec both as a Senior geologist with Virginia Mines and as a consultant. He has a lot of experience in developing grassroot exploration projects in the Eeyou Istchee James Bay and Nunavik regions, particularly on base metal (Ni-Cu-PGE and VMS settings) and gold ore deposits. He was an adjunct professor at the Department of geology and geological engineering of Université Laval from 2013 to 2017.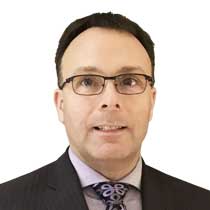 Yvon Robert
Chief Financial Officer
Mr. Robert is a member of the Ordre des comptables professionnels agréés du Québec, CPA, CA since 1996, and holds a Bachelor of Business Administration with a concentration in accounting since 1994. Since 2016, Mr. Robert provides financial reporting and accounting services to several junior public companies in the mineral exploration business. From 2011 to 2016, Mr. Robert held the position of Vice President, Finance, Chief Financial Officer and Treasurer at Strateco Resources Inc.
He also held the position of Chief Financial Officer at Opti-Coating Laboratories Inc., as well as of Finance & Administration Director at Vision2 International Inc. from 2000 to 2009.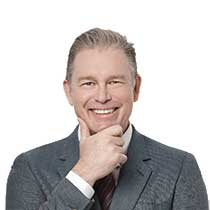 Marc Pothier
Corporate Secretary and Legal Advisor
Marc Pothier focuses primarily on securities, corporate finance, and mining law. He has often participated in listings, private placements, arrangements, reorganizations, and qualifying transactions carried out by a large number of issuers. Marc Pothier is consistently ranked as a leading lawyer in the domains of mining and natural resources law. He has been included in the Canadian legal directory Best Lawyers in Canada since 2008 and in the Canadian legal directory LEXPERT since 2012. In addition, Marc Pothier was named "Lawyer of the Year" in the Best Lawyers 2015 directory in the natural resources sector in Montreal.